Push notification is the best way to reach out to your cart abandoners and bring them back to complete the purchase.
Here's the thing, with CareCart you can send push notifications only to those customers who have subscribed to the push notifications.
To get the push notification subscriptions, just turn on the popup from the Opt-in settings tab.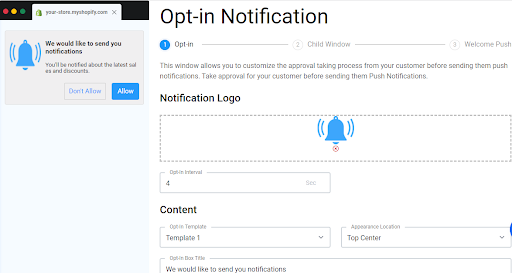 Next, you can customize the contents of the subscription popup message to match with your store.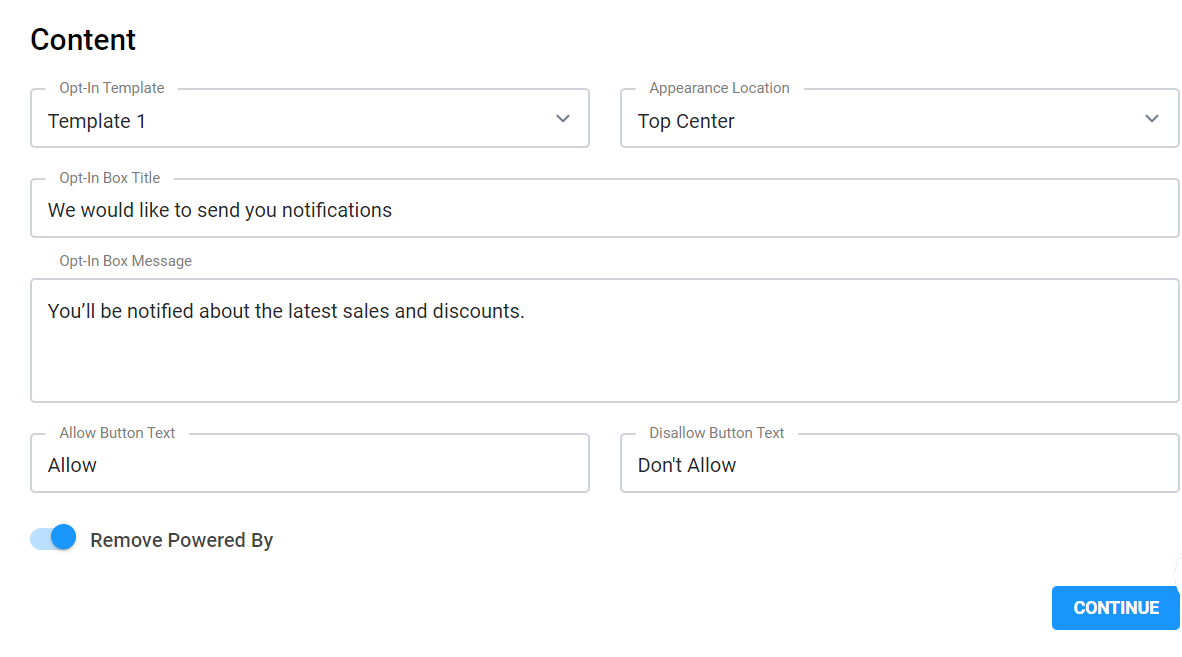 Once you have saved the content, it will start appearing for every store visitor who has added a product to the cart, until they click 'Allow' or 'Don't Allow'.
After making the necessary changes in the subscription popup, click 'Next' to customize the final permission popup. This additional popup window will only appear if the customer clicks 'Allow' on the subscription popup.
You may also edit the contents of the window of the final permission popup, but not the contents of the popup itself.
Still have questions? Feel free to ask us!
In the end, when customers click Allow on the final permission popup then they will be subscribed to the Push notifications list and you'll be able to send them Push messages.