Once you have uninstalled the CareCart app, you need to remove the liquid code from theme.liquid file.
Please follow the steps shown below in the screenshots in order to correctly remove the remaining code of CareCart app.
Go to Themes and then click "Actions" from the drop down menu button.
Then click "Edit Code"
Now go to theme.liquid and scroll down to find the CareCart code.
The code starts like <!–StartCartCartCustomCode–>
and ends like <!–EndCareCartCustomCode–>
Select and remove the code.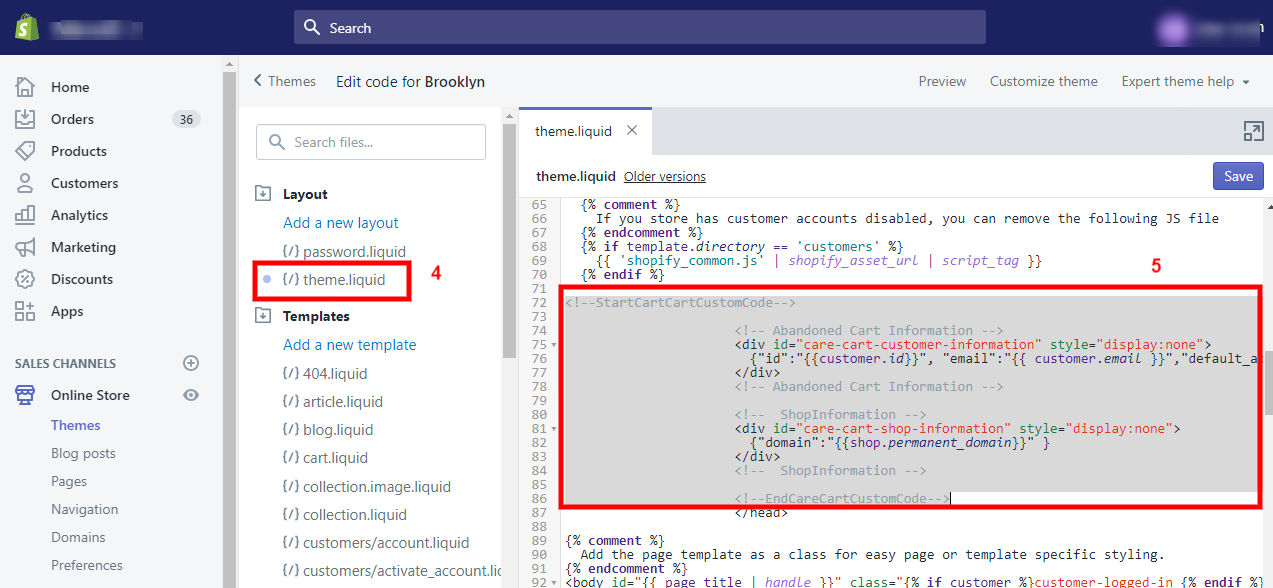 Don't forget to save the changes after removing the code.