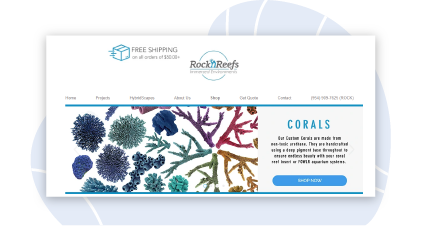 RocknReef Store finds the Abandoned Cart Recovery app fits their needs.
This app is great! It works perfectly for our needs and allows us to convert those abandoned sales easily and quickly. I personally use it to help clients put together a wishlist and I ultimately upsell them based on their preferences. I tell them, add the products in the cart you like, and follow the process all the way through to checkout. Prior to adding your payment information, I tell them to "X" out of the page. This then triggers the abandoned cart, and I can now see what the client likes and make sales suggestions based on their cart.
If you don't have this app yet, GET IT!!